Adding your first form and displaying it on the frontend is simple:
Enable the form type you want to use in the Eightshift forms Dashboard
Create a form in the WordPress admin
Configure the form and add the fields needed
Add the Form picker block in the place you want to show the form, and select your newly created form
Integrations​
By default none of the integrations are enabled.
To enable one, go to the Dashboard page of the Eightshift Forms admin settings.
More details can be found here.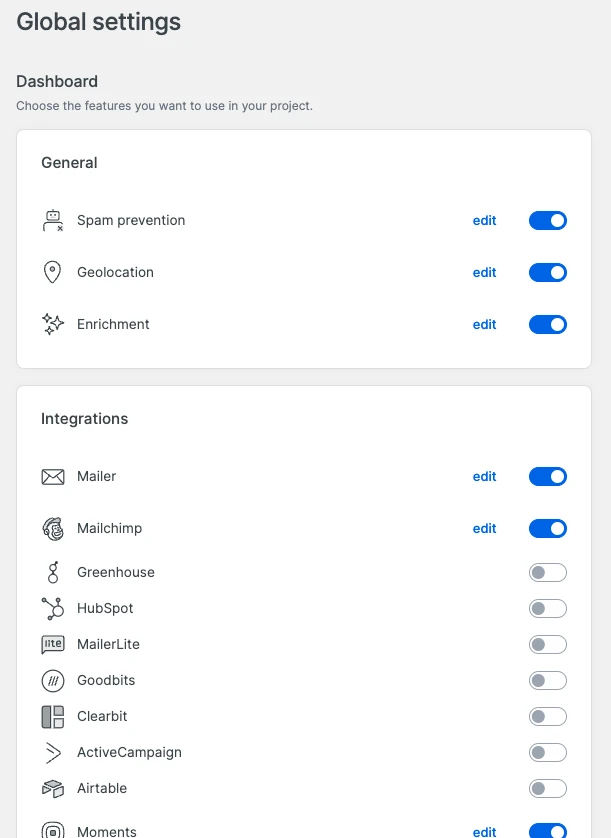 Create a form​
To create a form, open the WordPress admin, find Eightshift Forms in the sidebar, then click on Add new form.
An editing screen will open, with a selector for the form type. If you don't see a form type in the selector, make sure it's enabled in the Dashboard.
After clicking the form type, the Form block will be automatically added, the form initialized, and some fields may be added by default.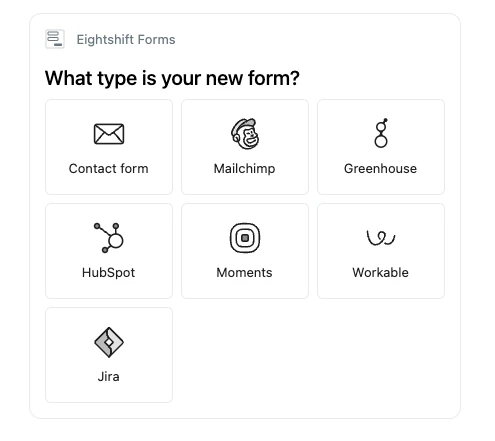 To change form settings, clicking on Edit settings in the options sidebar.

Add the form to the page/post/custom post type​
To display the form, add the Form block and select a form to display.
More settings can be found in options sidebar.

Step-by-step guide to creating your first form